Hi there,
I'm Megan Davidson
php // web developer // trail rider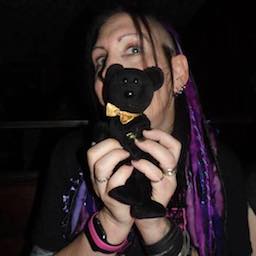 Introduction
I am a full-stack web developer with a focus on back-end, using PHP and working with both the Silex and Laravel/Lumen frameworks. I've worked both as a solo developer and as part of a large team working on a leading website builder. My projects have included integrating numerous third party libraries including Getty and Intercom, and several payment gateways such as Stripe, PayPal and Klarna into the website builder.
My recent personal project is an e-juice recipe manager which I have built using React and Electron with a RESTful api powered by Laravel and Docker. You can see its own special page here and download the source code.
I always love to learn new languages, frameworks and technologies, using the best technology for the situation at hand.
In addition to web development, I've also written applications for macOS and a simple backup plugin in Python for Sublime Text Editor, all of which can be found on my github account and my software page.
Aside from programming, I've got a huge passion for cats, animal welfare & motorbikes, especially green lanes and trail riding - with respect and care for the environment. The trail riding gives me a great opportunity to use my teamwork skills outside the work environment, supporting other members of the group and working together to solve problems when they arise.